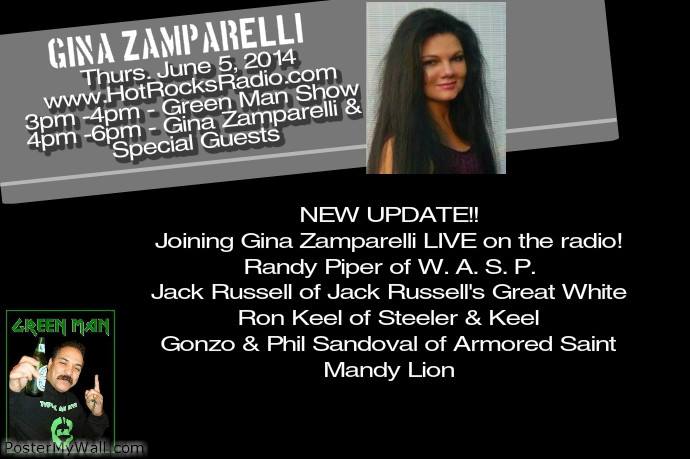 RADIO ALERT!!! 
Thursday, June 5, 2014, 3:00pm - 6:00pm. Gina Zamperelli will be doing an interview on Hot Rock Radio 
with Green Man, Gabriel Cardiel. She wants to pay tribute and deadicate this show to the bands she has worked with. So, LIVE on the radio with Gina, will be Randy Piper of W.A.S.P., Gonzo & Phil Sandoval of Armored Saint, Ron Keel of Steeler & Keel and also Jack Russell from Jack Russell's Great White and Mandy Lion. This should be one landmark interview, hope everyone will tune in! 


 

Click Here For Live Interview!