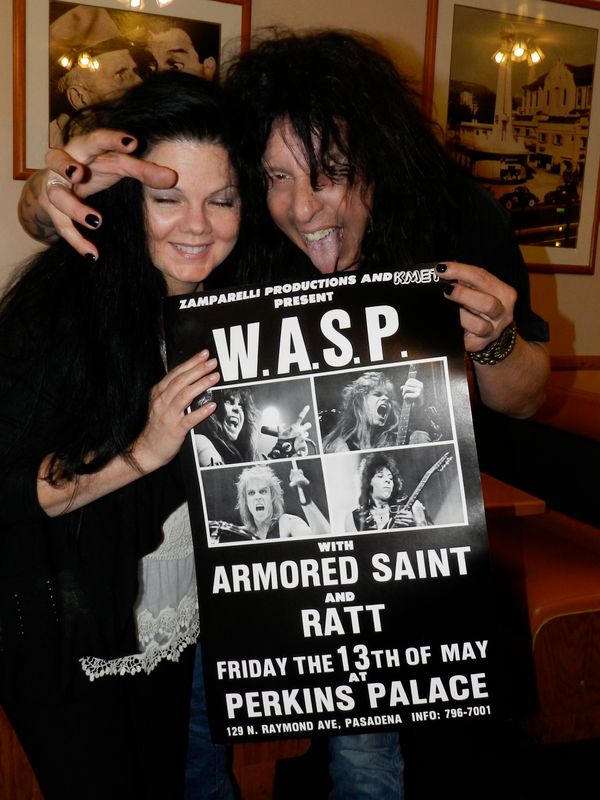 Randy Piper (W.A.S.P.) and Gina Zamparelli Concert Producer with the Perkins Palace W.A.S.P. concert poster 30+ years later! 
Blackie Lawless and Gina Zamparelli made this poster together, they were distributed for W.A.S.P.'s first major headlining show which Gina produced at Perkins Palace. The bill was W.A.S.P., Ratt and Armored Saint with special guest Nikki Sixx. 
It's a very rare poster and few if any remain. Blackie and Gina both have this poster, so on Randy Piper's Birthday April 13, 2014, Gina gave Piper this poster as a Birthday gift. 
Gina said, Thank you Randy Piper for making this concert so special!